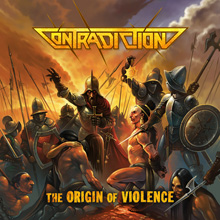 03.03.2023 DE – Full Metal Osthessen
21.04.2023 DE – Ahaus – Logo
29.04.2023 DE – No Playback Festival
Next show: 21.04. Ahaus – Logo
with mighty MOTORJESUS and Seal Of Senses
Rumkommen!
Ticketlink: logo.chayns.net/termineundtickets
...

See More

See Less
Schon gewusst?
Die ganz und gar geilen Hardtickets für unsere finale Show am 09.12.2023 gibt es direkt beim Live Club Barmen oder der Ticketzentrale Wuppertal.
Ein Umtausch der Online-Tickets in ein Hardticket ist vor Ort ebenfalls möglich.
——
Online-ticket exchange into original Hardticket is possible at the venue, also on day of show while supplies last.
...

See More

See Less